Social Justice Initiatives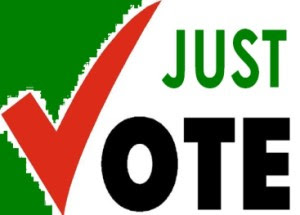 You will find below all the information you or any voter needs to be able to participate in the November election. We are not interested in HOW you VOTE. We just want you to VOTE. The Social Justice Initiative of Congregation Emanu-El of Westchester has partnered with the Religious Action Center (RAC) on this very important initiative.
If you are eligible to vote, we want to make sure 100% of our congregation exercises this right and privilege in the Thursday, September 13, 2018 primary and the Tuesday, November 6, 2018 general election.
The commitment of the Jewish people to active civic engagement and a just society is thousands of years old. This act of tikkun olam – repair of our world – will continue this powerful legacy by insuring that that every voice is heard.

Haven't registered yet? Need an absentee ballot?
If you have not registered for the general election on November 6, or if you will need an absentee ballot, please see the links below or text REGISTER of 644-33 to receive a link to register on-line:
Voter Registration Form (Deadline: October 12)
Online Voter Registration (Deadline: October 12)
Absentee Ballot Application (Deadline: October 30)
Dates you should know:
September 13: Primary Election
October 12: last day to postmark voter registration form or register in person at BOE
October 12: last day to change party enrollment for 2018 primaries
October 30: last day to postmark application for absentee ballot
November 5: last day to apply in person for absentee ballot
November 5: last day to postmark ballot for general election
November 6: General Election and last day to deliver absentee ballot in person to BOE
Want to help our "Just Vote" efforts?
Contact Marcie to help get the message to vote out to congregation. Volunteer to help with pledge cards, attend temple events, and our phone bank in November.
Want to get involved with other projects in the future?
We will be moving on to other Social Justice projects with the RAC in the future. Contact Marcie to find out how you can get involved.
Wed, September 19 2018 10 Tishrei 5779